Bicycle Camp Batavia (1942)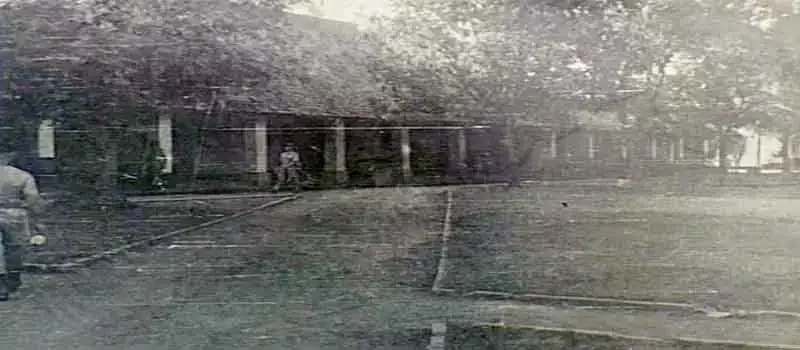 Bicycle Camp Batavia (1942)
Japanese prisoner-of-war camp on Java during World War II
One of several Japanese POW camps on Java during World War II, Bicycle Camp was in Koenigs Plein (Kings Place), a suburb of Batavia (now Jakarta, Indonesia), and occupied an area of approximately 700 by 900 feet (215 m by 250 m). Named by the POWs, it was formerly the home of the 10th Battalion of the Dutch colonial army (Netherlands East Indies Army - a bicycle force).
The camp, one of the better facilities used by the Japanese to house prisoners, was surrounded by a high brick wall and composed of several large, two-story brick barracks that held approximately 300 men each. Their construction was typical of the tropics: open-air, breezeway-type buildings with verandas and unscreened windows. They usually assigned three or four men to a cubicle or room. There were no beds, but the prisoners improvised them. Each barracks had water and electricity. Sanitation was adequate and kitchens were well equipped, but food, as always, was in short supply.
The prisoners established a canteen where, if they had money, they could purchase food or other useful items. POWs regularly worked in the surrounding area, in gardens, on the docks, or in factories. Men with special knowledge and skills gave lectures, held classes, put on plays, held boxing matches, or engaged in other recreational activities. Some had clandestine radios and, at substantial risk, kept abreast of what was happening.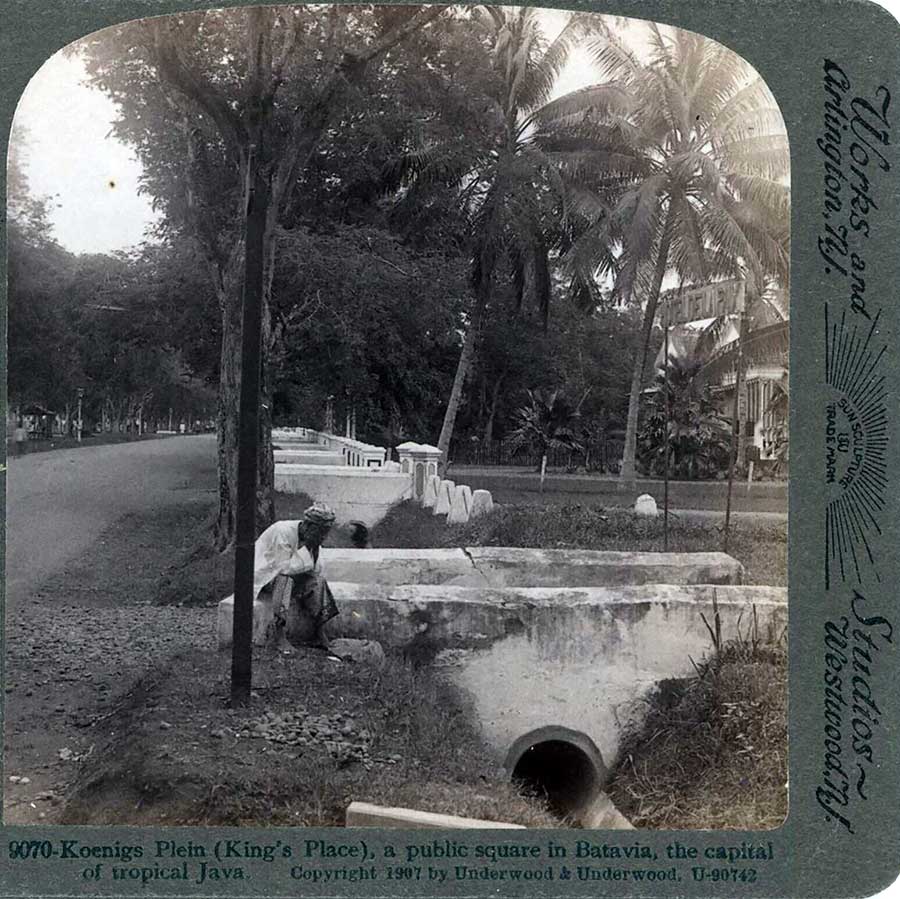 Although treatment by Japanese guards could be brutal, in retrospect many of the POWs (many of whom later worked on the Burma-Thailand Railway) considered the Bicycle Camp to be among the least objectionable camps. Prisoners were segregated by nationality into groups that were separated by barbed-wire fencing. In April 1942, the camp housed Indian, British, Dutch, American, and Australian POWs, but in October the Japanese sent prisoners north, leaving 2,600 men, primarily Australians, in the camp.
During the next several months, the population dwindled to slightly over 100, mostly Dutch, but a few Americans and Australians remained. In August 1943, however, some 4,000 captives were shifted to the camp, taxing its capacity. The number of POWs held there continued to fluctuate until early 1945, when most were shipped to Changi in Singapore. The Bicycle Camp continued to operate until the war's end.
Country:
Batavia (Dutch East Indies) 1610-1949
Japan
Period/s:
WWII (1939-1945)
Pacific War (1941-1945)
{{#ratings}}
{{#editor}}
{{/editor}} {{#user}}
{{/user}}
{{/ratings}}
{{title}}
{{#ownerCreatedBlock}}
{{#owner}}
{{#url}} {{#avatarSrc}} {{/avatarSrc}} {{^avatarSrc}} {{& avatar}} {{/avatarSrc}} {{name}} {{/url}} {{^url}} {{#avatar}} {{& avatar}} {{/avatar}} {{name}} {{/url}}
{{/owner}} {{#created}}

{{created}}

{{/created}}
{{/ownerCreatedBlock}} {{#category}}
Category:
{{category.title}}
{{/category}}
{{#fields}}
{{#showLabel}}
{{label}}:
{{/showLabel}}
{{& text}}
{{/fields}}